U.S. Supreme Court Rulings Bolster Same-Sex Marriage
June 26, 2013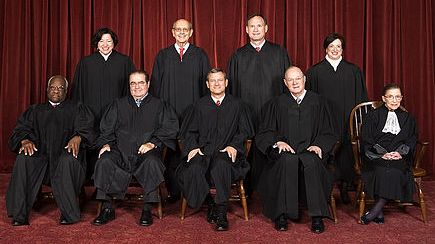 Sarasota, FL - In a landmark decision, the U.S. Supreme Court today ruled against a critical section of the federal Defense of Marriage Act (DOMA) finding that same-sex couples who are legally married are entitled to equal rights to the benefits under federal law that are afforded to all other married couples.

Today's ruling, a victory for the gay rights movement, voids the portion of DOMA (ratified with bipartisan support in Congress in 1996) that denied all benefits and recognition to same-sex couples. And, by deciding not to hear a case from California (Prop. 8), the Court's action effectively allows same-sex marriages there.

For full details on today's Supreme Court decisions see national reports by the Los Angeles Times and New York Times.


About WEVA International

As the trade Association for professionals who film weddings and events, WEVA leads with education that's on the cutting-edge of new trends and technologies in our industry. WEVA members have exclusive access to cost-saving benefits and professional development resources. To access exclusive WEVA member benefts, start your membership today.

For more information, email info@weva.com and follow WEVA on facebook. Follow WEVA industry news on twitter.