Adobe Confirms Encore CS6 as the Product's Final Release Version
July 16, 2013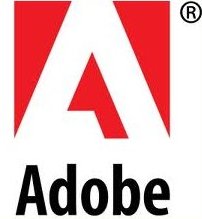 Sarasota, FL - Adobe's Encore FAQ has confirmed the "Encore CS6 version will be the final release of this product." Professional wedding filmmakers still report strong DVD demand from brides and other social event clients.

Adobe, however, relates "The trend in the video and broadcast industry is moving away from physical media distribution. The future is in cloud and streaming content. Therefore we are focusing more on products that deliver to streaming services. For example, Adobe Media Encoder and Adobe Premiere Pro CC include a new feature allowing users to create iPad-ready video with QuickTime chapter markers."

The Adobe Encore FAQ notes that even though Encore CS6 is the final release version some Adobe technical support for Encore still remains active. "Adobe will continue to offer support for installation and registration issues associated with Adobe Encore. Additionally, the online support resources will allow customers to access existing documentation, as well as tap into community support via the product forums. Customers who have maintenance agreements with Adobe can be confident they will continue to receive support for the duration of their contract."


About WEVA International

As the worldwide trade association for professionals who film weddings and events, WEVA leads with education that's on the cutting-edge of new trends and technologies in our industry. WEVA members have exclusive access to cost-saving benefits and professional development resources. To access exclusive WEVA member benefts, start your membership today.

For more information, email info@weva.com and follow WEVA on facebook. Follow WEVA industry news on twitter.