4K Boosted By New DTV Interface Standard
July 17, 2013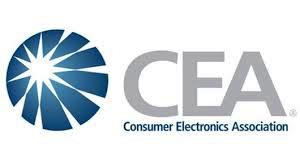 Sarasota, FL - The Consumer Electronics Association (CEA) has announced publication of a new standard, CEA-861-F, a DTV Profile for Uncompressed High-Speed Digital Interfaces. This standard applies to a variety of DTV-related high-speed digital physical interfaces, such as: the High-Definition Multimedia Interface (HDMI), Digital Visual Interface (DVI) 1.0, and Open LVDS Display Interface (LDI) specifications.

"CEA-861-F is a significant new standard for the consumer electronics (CE) industry that will help drive the Ultra HD and widescreen market," said Brian Markwalter, senior vice president, research and standards, CEA. "The new edition includes a number of noteworthy enhancements, including support for several new Ultra HD and widescreen video formats and additional colorimetry schemes."

CEA-861-F was developed by the Uncompressed A/V Digital Interfaces working group, chaired by Mark Stockfisch of Quantum Data and Daniel Young of Toshiba. It was approved by CEA's DTV Interface Subcommittee, chaired by Paul Thomsen of Hitachi.


About WEVA International

As the worldwide trade association for professionals who film weddings and events, WEVA leads with education that's on the cutting-edge of new trends and technologies in our industry. WEVA members have exclusive access to cost-saving benefits and professional development resources. To access exclusive WEVA member benefts, start your membership today.

For more information, email info@weva.com and follow WEVA on facebook. Follow WEVA industry news on twitter.