Five Hollywood DPs Tell How They Got the Shot
December 21, 2012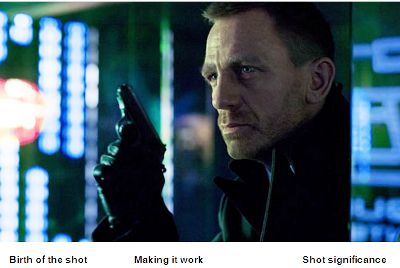 Sarasota, FL - As part of their Oscars coverage, the LA Times talked with five cinematographers to get the backstory on "how they got the shot" for key moments in their Oscar-nominated films.

The five DPs talking about the origins and executions of their shots, include:

Skyfall
Cinematographer: Roger Deakins

Life of Pi
Cinematographer: Claudio Miranda

The Impossible
Cinematographer: Oscar Faura

Les MisÚrables
Cinematographer: Danny Cohen

Lincoln
Cinematographer: Janusz Kaminski

For the BTS on each shot, including birth of the shot, how each DP made it work, and the significance of each shot click here.


About WEVA International

As the largest trade Association for professionals who film weddings and events, WEVA leads with education that's on the cutting-edge of new trends and technologies in our industry. WEVA members have exclusive access to cost-saving benefits and professional development resources. For more information, email info@weva.com and follow WEVA on facebook.