Discover New Industry Developments & Insights @WEVAnews On Twitter
September 28, 2014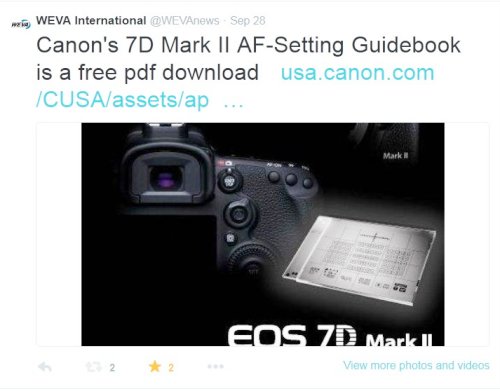 Sarasota, FL - Stay updated on industry-wide developments and viewpoints.

The latest WEVA industry news, technology announcements, predictions, rumors and more are on Twitter @WEVAnews. Join industry discussions nationally and globally on the WEVA Facebook group.

Become a WEVA member and take advantage of reduced costs on continuing education, professional development training and other key business advantages for industry professionals.


About WEVA International

As the worldwide trade association for professionals who film weddings and events, WEVA leads with education that's on the cutting-edge of new trends and technologies in our industry. WEVA members enjoy exclusive access to cost-saving benefits and professional development resources.

Become a WEVA member today at https://www.weva.com/join/index.php. For more information email info@weva.com and find WEVA on facebook. Follow @WEVAnews on Twitter.