WEVA NEWS MINUTE: From NAB 09 - Update on RED Scarlet
April 30, 2009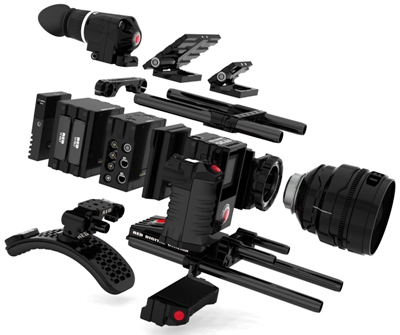 Las Vegas, NV - Just last winter, RED Digital Cinema declared it was rethinking the on-going design of Scarlet (photo from www.red.com). Soon after a countdown clock appeared on the RED website, ticking off the hours and days until the redesign for the camera would be unveiled, the company said. When the clock, stopped RED announced all bets were off until NAB 2009, held this month in Las Vegas, NV.

WEVA NEWS MINUTE producers Sue Lawson and Bruce Himmelblau caught up with RED's Ted Schilowtiz at the NAB show to check on Scarlet's current status, and more. Watch HERE! (Allow for QT download). For more information visit www.red.com.


About Wedding & Event Videographers Association International (WEVA)
Founded over a decade ago, WEVA International is the largest trade association for professional wedding and event videographers worldwide, and leads the field with education that's on the cutting-edge of industry developments.

WEVA is dedicated to advancing the professional interests of wedding and event filmmakers globally through continuing education at events such as Wedding & Event Video Expo 2009, and professional development resources, including Wedding & Event Videography Resource Guide (now in a new digital edition), free LicenseStream access, plus business insurance benefits, WEVA NEWS MINUTE videos, WEVA On-The-Air Podcasts, and streaming video on WEVA-TV. You can Join WEVA online today and begin accessing valuable WEVA membership benefits now.