In Memory of Trisha Thompson, Association Founder and Industry Pioneer
January 04, 2006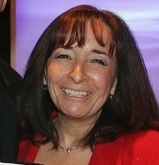 Sarasota, FL - Trisha Thompson, 2004 WEVA Wedding & Event Videography Hall of Fame inductee, and the founder and former president of the Dallas-Ft.Worth Professional Videographers Association passed away yesterday in Dallas, TX after hospitalization for illness last month.

Thompson, a multi-year WEVA Creative Excellence Competition Award recipient, took an active role in WEVA International educational programs as an organizer and presenter, and devoted countless hours in service to the association's advocacy committees for many years. She owned Heritage Video in Rowlett, TX, a full-service production facility, which she established in 1987.

"Trisha was a consummate professional, a shining visionary in our association and a uniting force within our industry at large. She could see what needed to be done and as an industry leader she led by example, achieving accomplishments locally and nationally that went far beyond what others could only imagine," said WEVA International Chairman Roy Chapman.

"The word 'impossible' never seemed to be in her vocabulary. If ever you had a problem, or needed help, it didn't matter if you were down the block or on the other side of the globe, you knew you could count on Trisha. No matter what it was, she would find the way to help you move it forward. And in a flash, she would take the weight of the world right off your shoulders with the sparkle in her eyes, and a radiant smile that was always there for everyone. I miss her already," said Chapman. "She has left WEVA a lasting legacy."

Thompson's dedication to the mission and goals of WEVA was reflected in her tireless service on behalf of her fellow members through her participation on the WEVA Continuing Education Committee and WEVA Special Awards Committee. Her continuous contributions to the association have left a profound impact, including her key role in the establishment of the first nationally recognized accreditation program for professional wedding videographers.

"Trish was one of the sweetest persons I have ever met," said WEVA Continuing Education Committee Chairperson Dan Krieger. "She was an integral part of the culmination of our dream of an MPV accreditation for WEVA members and no one worked harder and with more passion than Trish to make this work. She loved life, and especially loved being a professional videographer. I will miss her."

Believing in the importance of national recognition for WEVA members and the professional videography industry overall, she devoted five years of service to WEVA's special program for honoring the industry-wide contributions of WEVA members across the country.

"She was a cheerleader and an inspiration. Trisha was always motivated and ready to take action. I never saw her without a hopeful attitude and a smile on her face. She taught me to see the positive ray of light in any situation," said Kathy Ritondo, past Chairperson of the WEVA Special Awards Committee.

"When I told her I was forming an awards committee to acknowledge the good in our industry, she said, as she always did, 'let me help you with that.' We worked together on the Committee for five years. One of those years, in 2000, she also took time to serve as a competition judge for the WEVA Creative Excellence Awards and managed to keep it a secret! Later on, when she was inducted into the WEVA Hall of Fame she was so humble. She was just amazing. I loved her and will miss her, but most importantly I will honor her by trying to keep looking for the ray of light, no matter what the challenge."

Among Thompson's many industry-wide accomplishments was also her innate and genuine ability to make people, even those whom she had just met, feel special and welcome. It came naturally to her and was felt by all those she touched.

Dan Argenas, WEVA's Director of Association Communications said, "When I first took over this wonderful position at WEVA, Trish sat down with me at EXPO and said, 'have a thick skin and do your best for the association. And if ever there is anything you need, please call me,' and she handed me her card. And, deep down I could feel she really meant what she said and that in itself made me feel welcome and ready to get to work."

In working to establish the DFW-PVA and serving as president from 1994-1997, then as vice president and secretary from 1997-2000, Thompson, who held a Bachelor of Science degree from Southern Methodist University, had a lasting and motivating impact in her local community.

She is credited by her colleagues with being instrumental in the organization, education, support, and development of higher standards in special event and industrial video production in the Dallas-Ft.Worth metroplex.

Today, Michael Birdsong, current DFW-PVA president recalled, "It was February 9, 1994 when I first met Trisha at the Dallas Communications Complex and we witnessed the beginning of the Dallas-Ft.Worth Professional Videographers Association. And, 12 years later it's one of the most respected organizations of its kind in the nation. It was her steady hand that pointed us toward the goal of providing quality production values through constant state-of-the-art education and shared creative techniques. She will be sorely missed; and speaking on behalf of professional videographers everywhere, I am grateful for her legacy."

Russ Jolly, past president of the DFW-PVA said, "Trish was one of the most supportive and encouraging individuals I've had the pleasure to meet. She was a phenomenal human being who strived to impact people in an extremely positive way. In fact, I can't remember a single encounter with Trish that was not upbeat and positive. Lance, Brian, and everyone at PixelPops will always remember the great times we had with Trish. She was not only passionate about our industry, but also about the people who are part of it, and proved it time and again by helping so many get into, and stay in, this business. There will truly be a hole in the heart of the Dallas Community."

Thompson's colleagues remember, too, how she inspired them to become further involved with association activities and to unite and work together "to make a difference for everyone." Recalling Thompson's effervescent and fun-loving spirit, former DFW-PVA president LaDonna Moore said, "She made me feel good when we talked, and made me laugh. She was one of the most encouraging persons I've ever met. She truly loved this business and showed it by doing so much to make it better--and made me better, too!"

Her longtime friend and fellow videographer Khoi Pham added, "It was because of Trish that I was able to start my business and career. Without her, it would not have happened. She helped so many of us in this business. Our industry has lost a shining star."

She is survived by her husband Mike, and daughters Stephanie and Lauren. The Showing for Trisha Thompson will be Friday, January 6th from 6:00 p.m. to 8:00 p.m. at the Charles W. Smith & Son Funeral Home, 2925 5th Street, Sachse, TX 75048 (972-414-5050).

The Memorial Service will be held Saturday, January 7th at 10:00 a.m. at the Parklane Baptist Church, 3702 Sachse Road, Sachse, TX (972) 414-0600. Flowers and other items may be sent directly to the Charles W. Smith & Son Funeral Home.