WEVA Teams With CMP Entertainment Media to Produce Powerful New Industry Resources
April 22, 2006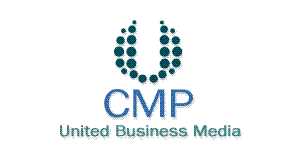 Sarasota, FL - The Wedding & Event Videographers Association International (WEVA) and CMP Entertainment Media Inc., (CMPE) one of the world's largest publishers of technology periodicals, including Videography, DV, Government Video, Television Broadcast, and Digital Cinematography, have signed an agreement for CMPE to be the producer of new print and online industry resources for WEVA, the world's largest trade association for professional videographers.

"CMPE has a stellar reputation of producing high-quality media, and major industry conferences," said WEVA International Chairman Roy Chapman. "In this new era of portable video, 'broadband for everyone' and HD moving in, we are excited about our new partnership with CMPE. Their authoritative and extensive worldwide editorial assets will enable the production of powerful new resources for wedding and event videographers nationally and internationally."

Effective immediately, the new agreement provides for CMPE to be the producer of brand new WEVA International Buyer's Guide resources online and in print. Additionally, CMPE will produce the on-site WEVA EXPO Show Guide publication for WEVA's annual Wedding & Event Video Expo beginning with this year's 16th Annual WEVA EXPO August 21-24, 2006 at the Mandalay Bay Resort in Las Vegas, NV.

"With the addition of the WEVA publications to our arsenal of video titles, CMPE covers the broad range of video professionals -- from event videographers to feature film cinematographers," states Doug Krainman, Group Publisher of CMPE's Video Division. "WEVA is a vital industry association, and we are looking forward to working with them to reach their numerous members with these publications."

The new WEVA Buyer's Guide resources produced by CMPE, "will be the first such guides dedicated specifically to serving the needs and interests of wedding and event videographers. They will be more than an industry product directory," said WEVA's Director of Association Communications Dan Argenas.

"Both the online and print versions will combine the extensive resources of both CMPE and WEVA to offer our members a wide range of cutting-edge reports on new and emerging technologies, wedding and event video shooting and editing techniques, video artistry, new product reviews, system-specific tutorials, spotlight articles on WEVA members, plus new marketing information, and more."

The premiere issue of the new Buyer's Guide is due to ship in July. "This new resource will provide WEVA with more than just a print magazine, and more than a strictly online approach to providing wedding and event video news and features to our members," said Argenas. "It represents an advanced, multi-media integration that combines the best of both print and web-based delivery formats. In other words, a total solution."

WEVA and CMPE, Argenas noted, have been in strategic media partnership discussions for over a year. "Our goal has been to develop new educational resources, technology platforms, and other related benefits in order to expand the ability of our members to reach into current and emerging markets and achieve new levels of success in their business."

Join WEVA now to access valuable WEVA membership benefits that can help you succeed in your business, including job opportunities through the new "StreamLocal" program.

###

About CMP Entertainment Media

CMP Entertainment Media (CMPE) is one of the world's largest publishers and producers of technology periodicals. Every month, CMPE reaches over 140,000 video producers through publications such as Videography, DV, Government Video, Television Broadcast, and Digital Cinematography. Additionally, CMPE are the Show Publication experts, producing successful dailies for InfoComm, AES, Toy Fair, Premium Incentive Show, Motivation Show, and CEDIA.

CMPE are also the creators and producers of the CineGear Expo's show daily, as well as the Digital Report series of show dailies for film festivals that include Sundance and Tribeca. Built upon an information network of award-winning magazines, online communities and newswires, and conferences and events, CMP Entertainment Media reaches more industry professionals worldwide than any other information resource. For more information on the new Buyer's Guide and the other CMPE/WEVA publications, contact Doug Krainman at 212-378-0411 or dkrainman@cmp.com.

About WEVA International

The world's largest trade association for professional wedding & event videographers, WEVA International is dedicated to advancing the professional interests of videographers worldwide through continuing education, technical support, group benefits, advocacy committees and professional development training.

Membership also includes ongoing accreditation, marketing tools, industry resources and global networking at the annual Wedding & Event Video Expo the industry's largest convention and trade show of the year.

For more information about WEVA International membership and industry-wide events including WEVA EXPO 2006 August 21-24, 2006 at spectacular Mandalay Bay in Las Vegas, contact Dan Argenas at 941-923-5334 or da@weva.com.