Music Licensing Breakthrough Enhanced With No Minimum and 20+ Event Discount
March 29, 2012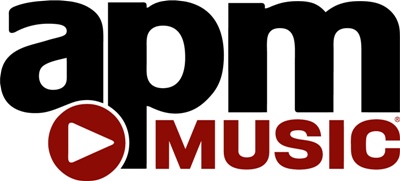 Hollywood, CA - The new music licensing breakthrough for WEVA Members through Hollywood's go-to music source and North America's leading production music library, APM Music was enhanced further today with new pricing in a 3-tier structure that now requires no event-minimum, with cost-savings for 20+ events.

And, as previously announced, all APM music is licensed to WEVA members not just for one-year, but for lifetime use per event production, and for multiple DVD copies. "The Internet license granted by APM is in perpetuity as well as the license for the production of up to 1,000 physical DVD copies," said Bruce Amdur, APM Music's Key Account Director.

Key Benefits for WEVA Members

· APM offers more than 350,000 tracks (available now) with new albums added regularly.

· Use unlimited songs on a "per event" basis (WEVA Members only).

· Licensing payment is made after you use songs.

· Unique ability to "try before you buy." Try as many tracks as you like with no up-front fees, no subscription costs, and no commitment. APM allows you to download complete tracks, bring them into your edit software and select the ones you like.

Enhanced 3-Tier Pricing 'Per Event" for Weddings & Events

APM licensing fees for WEVA members have been enhanced with the elimination of an event-minimum, and reduced pricing for a 20+ Event Commitment, in a 3-tier structure:

1) $65 per event – No Event Minimum Required. Unlimited Songs per event.

2) $60 per event – 10+ Event Commitment. Unlimited Songs per event.

3) $40 per event – 20+ Event Commitment. Unlimited Songs per event.

Additional Cost-Savings for WEVA Members

APM's new "No Commitment, No Event-Minimum" option means WEVA members can start today with just one event, and use unlimited songs at $65. If you do more than 20 events, no additional commitment is needed. The fee per event is still $40/event. WEVA members are not bound to a subscription plan -- you pay for each tier as you go.

Productions are licensed in perpetuity through APM; therefore, any tracks used in that production are licensed for that production perpetually, not just for one year.

Licensing includes up to 1,000 DVD copies – ideal for graduations, recitals, and other events where multiple DVDs will be sold.

For more information on the new program for WEVA Members contact Bruce Amdur (323) 461-3211 or bamdur@apmmusic.com


About APM Music

APM Music (a joint venture of EMI Music Publishing and Universal Music Publishing), the most comprehensive collection of original music available to entertainment and media producers, provides North American-based production clients with exclusive access to over 350,000 tracks of music produced specifically for use in film, television, radio, and new media productions. Some of APM's key clients include NBC, ABC, CBC, Corus, Fox, HBO, Showtime, ESPN, MLB, PGA, Universal, Discovery, Current TV, MTV, BBDO, Electronic Arts and thousands of others. For details, please visit www.apmmusic.com or its search engine at www.apmmusic.com/myapm, and connect with APM at www.facebook.com/apmmusic and www.twitter.com/apmmusic.

About WEVA International

As the largest Association for professional wedding filmmakers and event video producers, WEVA leads the field with education that's on the cutting-edge of industry developments and new technologies worldwide. WEVA members have access to exclusive business benefits and professional development resources. For more information on WEVA industry events, and WEVA membership benefits email info@weva.com or click here. Follow WEVA on twitter and facebook.