2nd Winner Announced in WEVA EXPO 2011 Drawing for Adobe CS5.5 Production Premium
October 06, 2011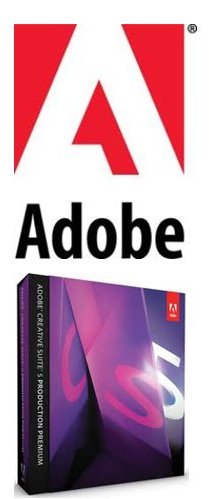 Sarasota, FL - WEVA International is excited to announce that Tom Jensen of Jensen Studios (San Diego, CA) has been selected as the Winner of the October 6 WEVA EXPO 2011 Prize Drawing for a new Adobe Creative Suite 5.5 Production Premium ($1,699 retail).

The WEVA EXPO 2011 online technology provider INXPO selected the Winner in a random drawing from all those registered for WEVA EXPO 2011 - The Digital Imaging SuperShow for Wedding Filmmakers, Event Video and Digital Photography, which opens LIVE Online Worldwide October 26.

Nearly $20,000 in EXPO Prize Drawings

Yesterday, Heather Coleman of Sugar Leaf Films (Harrisburg, PA) was announced as the winner of the WEVA October 5 Prize Drawing. More prize drawings will be held on October 26-27 for both Full-EXPO Conference Registrants ($99) and all General Registrants (Free). Retail value of all Prize Drawings for WEVA EXPO 2011 registrants is nearly $20,000. Must be registered to WIN. Register today at WEVA EXPO 2011.

Don't miss the all-new Adobe edit training sessions for wedding & event filmmakers in Adobe CS5.5 Track Sessions at WEVA EXPO 2011, and all EXPO Sessions presented by outstanding WEVA EXPO Featured Speakers from around the globe plus:

* LIVE Online Video Q&A with Featured Speakers
* Face-to-Face Networking
* LIVE Text-Chat Translation
* Trade Show Exhibits
* New BATTLE of the VIDEOGRAPHERS - YOU Be the Judge in Online Voting
* Screenings of the WEVA 21st Annual Creative Excellence Award Winners
* WEVA's Special Awards of Industry Recognition
* And More

It all happens October 26-27 at WEVA EXPO 2011 LIVE Online Worldwide. No travel, no hotel costs, no down time. Attend on your large-screen TV, laptop or iPad. Watch Sessions On-Demand then jump into LIVE Video Q&A with Featured Speakers. Turn on your webcam and engage with fellow filmmakers from around the globe in private chats and group video hangouts. This year, WEVA EXPO is coming to YOU! Be registered to participate worldwide -- and WIN cool gear. Register now at WEVA EXPO 2011.

About WEVA International

As the largest Association for professional wedding and event filmmakers, WEVA leads the field with education that's on the cutting-edge of industry developments and new technologies worldwide. WEVA members have access to exclusive business benefits and professional development resources. For more information on WEVA industry events, and WEVA membership benefits email info@weva.com or click here. Follow WEVA on twitter and facebook.