Event Video Pioneer & Industry Educator Bonnie Durkin Passes Away
September 19, 2011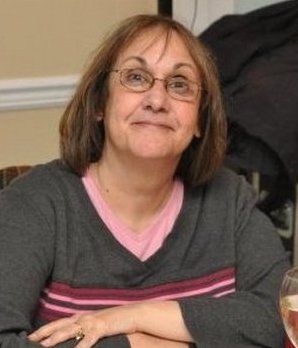 Sarasota, FL - Bonnie Durkin, an event video pioneer, industry innovator, and a multi-year presenter at WEVA EXPO, who owned D-Vision Productions in Morris County, NJ has passed away.

The New Jersey Videographers Association (NJVA), where Bonnie served on the Board of Directors issued a member bulletin last night stating, "We are greatly saddened to announce the passing this week of long-time NJVA member, Bonnie Durkin. Bonnie joined the NJVA in its earliest days and continued to be an active participant through 2010.

"During that time, Bonnie served for many terms on the Board of Directors and could always be counted on for her common-sense suggestions and her candor. 'In our Board discussions, we benefited from Bonnie's keen intelligence and her ability to get right to the heart of a matter,' said fellow board member Dan Strickler. Bonnie was also an excellent presenter. Through the years, she conducted many workshops for NJVA on a wide range of topics, bringing the presentations skills she had honed as a high school history teacher. She was also a great extemporaneous speaker, and was always happy to step in at the last minute to lead a discussion or moderate a panel."

Her unique artistry as an event video producer garnered her company multiple WEVA Creative Excellence Awards not only for her wedding productions, but also for her work in special event categories ranging from Bar/Bat Mitzvah Production to Concept Video Production.

Multi-Year WEVA Award Winner and Industry Innovator

Combining her extraordinary skills as an educator with her success in creative event videography, Bonnie was soon on the podium at WEVA EXPO sharing both production techniques and marketing methods that had formed the basis for her continuing success.

A Featured Speaker at WEVA EXPO over many years, Bonnie's sessions often focused on how to use her ground-breaking strategies to generate more business by diversifying in new and emerging markets, including the corporate arena, sports videos, and school events such as prom and graduation.

"Our hearts go out to all of Bonnie's family. Event video has lost a true pioneer and national industry innovator," said Roy Chapman chairman of WEVA International. "Bonnie was not only a Creative Excellence Award-winning filmmaker, she was an engaging and inspiring teacher who shared her insights on new and challenging markets, especially the school markets, as a Featured Speaker at WEVA EXPO. She charted new pathways for so many others to follow, always with a passion for our industry, and always with humor in abundance."

The NJVA bulletin noted, "Like many in our field, Bonnie's involvement in video came about gradually. She got her start doing videos related to the school where she taught and the schools where her twin boys attended. She specialized in sports and graduation videos, branching out to bar and bat mitzvahs and eventually encompassing corporate clients as well. As D-Vision grew, Bonnie's husband Mike came on board, handling much of their sports coverage. Bonnie eventually went full-time with the business, expanded her staff and crew, focusing her attention on sales, scriptwriting and editing. Bonnie prided herself on diversifying her business. D-Vision was equally strong in both the events and corporate arena where she served many companies over the years including an ongoing relationship with M&M Mars.

"Bonnie graduated from Livingston High School in Livingston, NJ, and received a BA degree from Rider University, and her MA degree from Montclair State University as well as accruing post-graduate credits from Rutgers University. She is survived by her husband Mike and her two sons, Eric, who is a film and video major at the Art Institute of Philadelphia and Kevin, who is a graphic artist. Both are involved in the family business."

Services

A Service will be held tomorrow, Tuesday, September 20th at the Ross Shalom Chapel, 49 Whippany Rd. in Whippany, NJ beginning at 1:00 pm, but guests may arrive to speak with Bonnie's family as early as 12 noon. Following the Service, burial will be at Beth Israel Cemetery in Cedar Knolls, NJ. After the burial, mourners are invited to the Durkin home to sit shiva (1 Norman Lane, Succasunna, NJ). For those unable to attend on Tuesday, shiva continues Wednesday at the Durkin residence from 2pm-5pm, and 6:30pm-9pm.