WEVA Announces Industry-Wide Events for 2011
January 24, 2011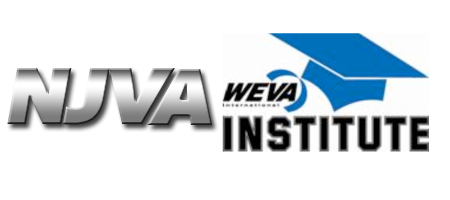 Sarasota, FL - All-new and exciting industry-wide events for professional wedding videographers and event filmmakers worldwide are being planned by WEVA for 2011.

WEVA-NAB Open House - WEVA will host the annual WEVA-NAB Open House at 6:00pm Monday, April 11, 2011 featuring special presentations on new Adobe techniques for wedding & event work and new Canon camearas (registration is FREE to all industry professionals and guests with advance online registration), which will be conveniently held at the Las Vegas Convention Center (LVCC). And, on Monday afternoon 4pm-5:30pm at the LVCC, WEVA will host an all-new dynamic workshop by WEVA Creative Excellence Award winner Jose Ortiz, Jose Ortiz Films on shooting and editing "Creative First Looks" (seating is limited register early). This special afternoon workshop featuring new HDSLR camera techniques is FREE to WEVA members (non-members can receive early-bird discount if registration is paid in advance).

When the doors of NAB 2011 close on Monday evening you can walk over to the WEVA-NAB 2011 Open House and discover how the new releases at NAB will affect our industry, see the new industry presentations, watch 2010 WEVA Creative Excellence Award-Winning wedding productions, relax & network with fellow attendees, and WIN cool door prizes! Watch for more details, and registration opening soon, on WEVA.com

3rd Annual NJVA-WEVA Northeast Conference - On May 18, WEVA Institute and NJVA will team again in northern New Jersey for a full, one-day conference and trade show featuring new educational sessions for wedding and event production creativity, plus hands-on exhibits and special offers from major manufacturers. Program details will be updated on WEVA.com and NJVA.org. Registration is now open on NJVA.org with discount registration available for all WEVA members.

WEVA EXPO 2011 - The 21st Annual WEVA EXPO, the largest convention for wedding & event filmmakers worldwide will be presented by WEVA August 24-25, 2011 via LIVE Online interactive video -- an industry breakthrough, built on the success of last year's WEVA iVideoShow the first-ever Online Conference & Trade Show for our industry.

This year's EXPO will feature multi-track sessions, with multilingual translation, covering all aspects of wedding and event video workflow, camerawork, HDSLR innovations, new creativity and production concepts, audio, lighting, Web Video, SEO, photo-realism, marketing, pricing, selling, plus roundtables, LIVE video Q&A with featured speakers, and more wedding film production creativity on display than ever before. WEVA EXPO Trade Show admission will be free to all industry professionals, students, and newcomers, with advance registration. Conference registration will be $129, which includes both days and all sessions. WEVA members joining (or renewing/extending annual membership) by March 31, 2011 will receive FREE Registration for attending all EXPO conference sessions, LIVE video presentations, and more.

Designed to be the most interactive EXPO to date with live video, WEVA EXPO 2011 will also be the most affordable for ALL professionals to attend, from industry newcomers to 20-year veterans. Watch for exciting details in the EXPO updates on WEVA.com.

Access to WEVA Membership Benefits

In addition to discount registration for industry conferences, WEVA members also have access to:

• New WEVA-TV Content - Now on-demand on WEVA-TV Channel 2 & Channel 5. Private section of WEVA.com accessible to members only via the WEVA Forums on WEVA-TV.

• Low-cost Business Insurance - Underwritten by CNA and now approved in a majority of states. Exclusively bundles "The Big 3" coverages necessary to fully protect an Event Video/Photo Business, including: Errors & Omissions insurance, Equipment insurance, and General Liability insurance. Learn more at WEVA Industry News and Buell Insurance.

• NewBlueFX Discount - New 15% discount for all WEVA members on the NewBlueFX product line (no minimum purchase necessary). Discount excludes "Video Essentials." Special offer ends January 31, 2011. For details email info@weva.com and view NewBlueFX products at www.newbluefx.com

• 10% DVD Discount– WEVA CEA 2010 winner Ray Roman of Ray Roman Films offers all WEVA members a 10% discount on his new Short Form Wedding DVD. Learn more Click Here.

• Low-cost Equipment Financing - Apply online for fast quote. For details email info@weva.com

Watch WEVA.com for more Association news coming later this week. To learn more about WEVA and how to join, visit WEVA.com or email the WEVA office at info@weva.com


About WEVA International

Founded over a decade ago, WEVA International is the largest trade association for professional wedding and event video producers, shooters, and editors and leads the field with education that's on the cutting-edge of industry developments and new technologies. To see the full list of WEVA membership benefits click here, and join WEVA today.