Over 12,000 Shoots for the WEVA Membership Among Valuable New Benefits
May 15, 2006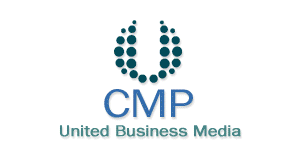 Sarasota, FL - New additions to member benefits through the Wedding & Event Videographers Association International (WEVA) show the value of WEVA membership growing exponentially.

"It's exciting to see so many members using these valuable association benefits to increase their video skills and their profitability," said Dan Argenas WEVA International's Director of Association Communications.

"WEVA's bushel of benefits is giving our members a definite edge in today's highly-competitive marketplace." Here is a partial list of the association's new and innovative membership benefits.


Money-Earning Benefits for WEVA Members

* New strategic initiative with ImageSpan is expected to bring thousands of weekday jobs to WEVA members nationally and internationally. Over 12,000 shoots for the WEVA membership are currently awaiting the launch of ImageSpan's revolutionary IT system. The Global Power Launch is already set for WEVA EXPO 2006 this August.

* New 33% discount on WeddingChannel.com advertising for WEVA members only.

* Spectacular Mandalay Bay will host the WEVA 16th Annual Wedding & Event Video Expo August 21-24, 2006. Discounted admission for members. Discover cutting-edge techniques, new technology, successful marketing, and networking unlimited -- walk away inspired!

* New low-cost Equipment Financing Program also includes exclusive WEVA member rebate (up to $1,000).

* Members access free job leads for weddings and events nationwide on the Help-Wanted Forum. Leads are generated by the WEVA Brides Guide and other sources.


Raising Public Awareness & Supporting Fellow Videographers

* Nationwide co-promotion with Modern Bride reaches a readership of over 2 million.

* New business initiatives by the WEVA Public Relations Committee have produced a free Bridal Networking Kit available now to members only.

* The PR Committee's new Industry Outreach is already meeting with success.

* In the aftermath of Katrina, action by the Disaster Response Committee enabled thousands of dollars in direct financial aid to reach fellow videographers in need through the WEVA Videographers In Distress (VID) Fund.


New Print, Online, and On-Site Resources

* WEVA and worldwide publisher CMPE have teamed to introduce powerful new videography resources.

* Creative wedding & event video techniques, demos, and previews are continuously shown and discussed by WEVA members. You can see what's new every day on the WEVA Video Gallery.

* WEVA partners with Local Associations to produce exciting, and first-ever educational events and training.

* The 8th Annual WEVA Town Meeting Tour 2006 is the association's most successful to date. Video and photos from the 2006 Tour are online.

* Top marketing consultants help WEVA members increase sales.

* Special Supplied Laptop Program introduced by WEVA for all-day NLE system training.

* WEVA is the only video organization that commissions a Nationwide Survey of Brides to evaluate professional wedding videography.

* The WEVA Downloads section offers special reports and features on how videographers are achieving greater success with weddings and events.

* The online WEVA Store discounts the price of instructional DVDs, books, and materials every day for WEVA members.


WEVA ON-THE-AIR!

* Information-packed WEVA Podcasts are already online with a slate of brand new shows, including "In The Biz" and "Tech Talk" uploading soon for members only.

* WEVA NEWS MINUTE videos on WEVA-TV include state-of-the-art wedding & event techniques presented by WEVA Creative Excellence Award winners David Robin, Brett Culp, David Williams, and more, including video coverage of key industry events like NAB 2006 and HD Expo.

* What's up and what's new? Check in with fellow members on the always fun, always spontaneous "Nat Chat" series on WEVA-TV. Shot on-location, it's off-the-hook!


Business Protection & Overhead Costs Reduced

* Affordable Equipment & General Liability Insurance for WEVA members is underwritten by the St. Paul/Travelers Company.

* Member discount for professional liability insurance, known as Errors and Omissions insurance, is underwritten by Lloyds of London, and is less than $100/year for WEVA members only. For more information, email: info@weva.com.

* Low-cost Visa/MasterCard/AMEX Merchant Status is available for accepting credit card payments. Email: info@weva.com for details.


"Videographers and guests who attended WEVA workshops and the city-wide events during this year's WEVA Town Meeting Tour, were able to grasp the impact of WEVA membership benefits first-hand," Argenas said. "We are continuing to develop new association benefits to help our members succeed both creatively and financially. It pays to be a WEVA member!"

# # #

WEVA News is a service of the Wedding & Event Videographers Association International (WEVA). Join WEVA now to access valuable association membership benefits for your business.

The world's largest trade association for professional wedding & event videographers, WEVA International is dedicated to advancing the professional interests of videographers worldwide through continuing education, technical support, group benefits, advocacy committees and professional development training.

For more information about WEVA networking, activities, and events, including Wedding & Event Video Expo 2006 August 21-24, 2006 at Mandalay Bay in Las Vegas, call the association at 941-923-5334 or email: info@weva.com.